Verathon | BladderScan® Prime Plus
Powered by ImageSense – a groundbreaking algorithm harnessing real-world clinical data, deep learning, and artificial intelligence technology – setting a new standard in accuracy:
+/- 7.5% on volumes greater than 100 mL
+/- 7.5 mL on volumes less than 100 mL
ImageSense™ automatically analyzes over 900 lines of scan data per scan to precisely and consistently detect and define bladder location, size, and shape. It compares input to our deep learning network to trace bladder boundaries segment by segment, across 12 planes – automatically calculating 3D volume across all patient types and anatomies with unprecedented accuracy.*
ImageSense™, combined with VMODE® automated 3D volume acquisition, requires no manual probe fanning, minimizes user error, and optimizes workflow.
*Accuracy specifications assume Prime Plus is being used in accordance with stated instructions, scanning a tissue-equivalent phantom.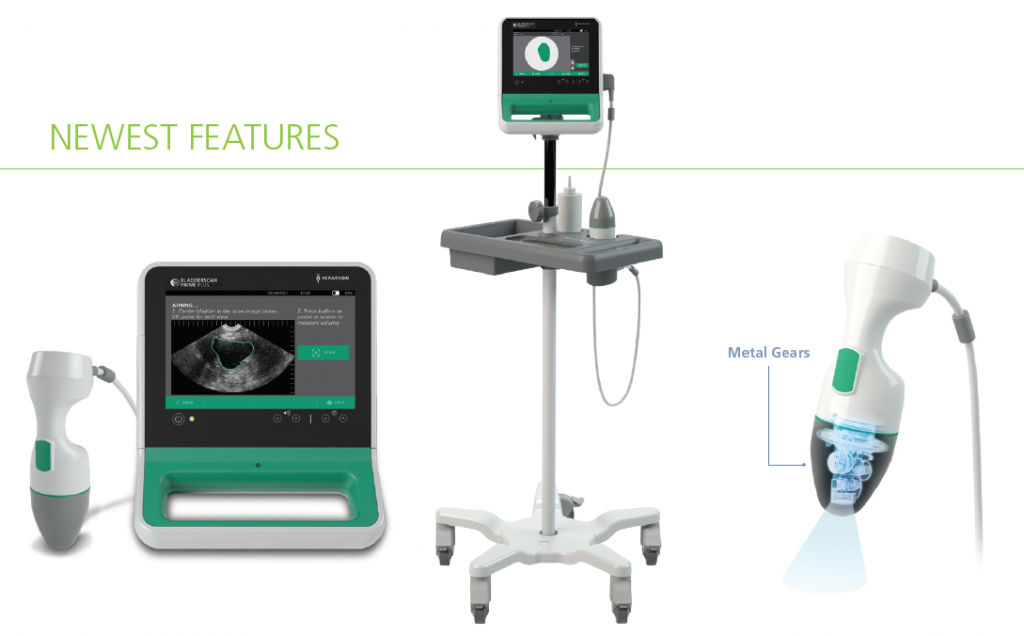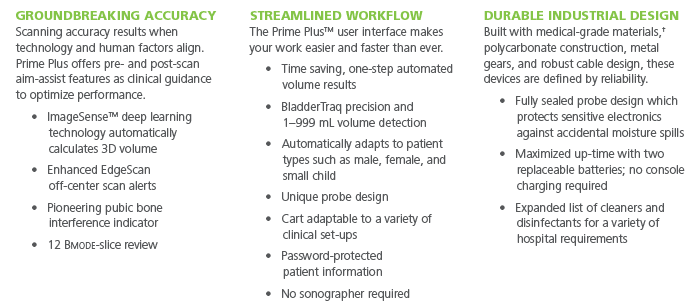 Verathon | BladderScan® BVI-6100
The BladderScan® BVI 6100 bladder volume instrument, with VMODE® technology, is a portable 3D ultrasound device that quickly, accurately, and noninvasively measures urinary bladder volume.
It offers unprecedented portability and versatility in multiple clinical settings. Plus, exam data can be delivered to EMR systems using Scan Point® Image Management Software.