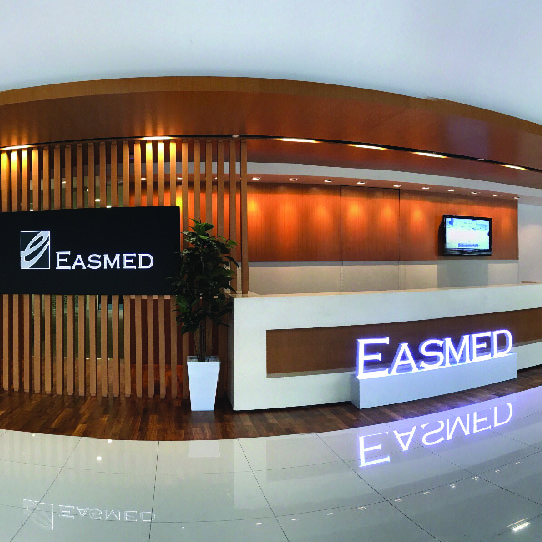 Easmed is a leading medical device distributor specialising in the fields of ENT, General Surgery, Urology, Sleep Medicine, Respiratory & Critical Care in South-East Asia. With over 150 employees across 5 countries, Easmed is proud to be the partner of choice in raising the standard of care. Our current distribution network is across Singapore, Malaysia, Philippines, Thailand and Indonesia.

Started in 2006, Easmed has expanded our innovative product portfolio into 3 divisions, ENT Neuro, MedSurg, Sleep and Airway. Apart from having the full suite of medical device set up from sales, marketing, regulatory, logistics, engineering and finance capabilities, we also started our Easmed Academy in 2017, a training arm of the business, to continue to bring educational value to our customers and partners.

Having 15 years of relationships with industry leaders, Easmed has become a reputable distributor for many strong international medical device brands, including Stryker, Lumenis, Cook Medical and Resmed. We continue to attract great brands in order to bring the latest innovation to South-East Asia.



Read more about us by clicking the buttons below:
To be the partner of choice for medical professionals and patients in raising the standard of care. 
Our Core Values are: 
To advance medical care with innovative minimally invasive technologies and solutions while providing our employees a conducive and nurturing environment to excel and grow.