MedRobotics Flex® Retractor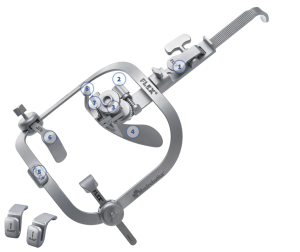 Flex® Retractor: The easy way to achieve advanced exposure in advanced transoral procedures

The Flex® Retractor is a low profile instrument created specifically for Transoral Robotic Surgery (TORS), Transoral Laser Microsurgery (TLM) and Flex® procedures. With its light weight, wide range of blades, and exceptional adjustability, surgeons can rapidly achieve optimal exposure in the oropharynx, hypopharynx and larynx. The unique adjustability and ease of use provide head and neck surgeons the confidence that they can efficiently achieve the exposure needed for advanced transoral procedures.

Advanced Exposure Meets Superior Value

The Flex® Retractor delivers advanced surgical exposure at a cost significantly lower than other advanced retractors.