ENT Cameras & Scopes
ENT Camera Systems

Stryker | 1688 AIM Camera System | 1688 4K Camera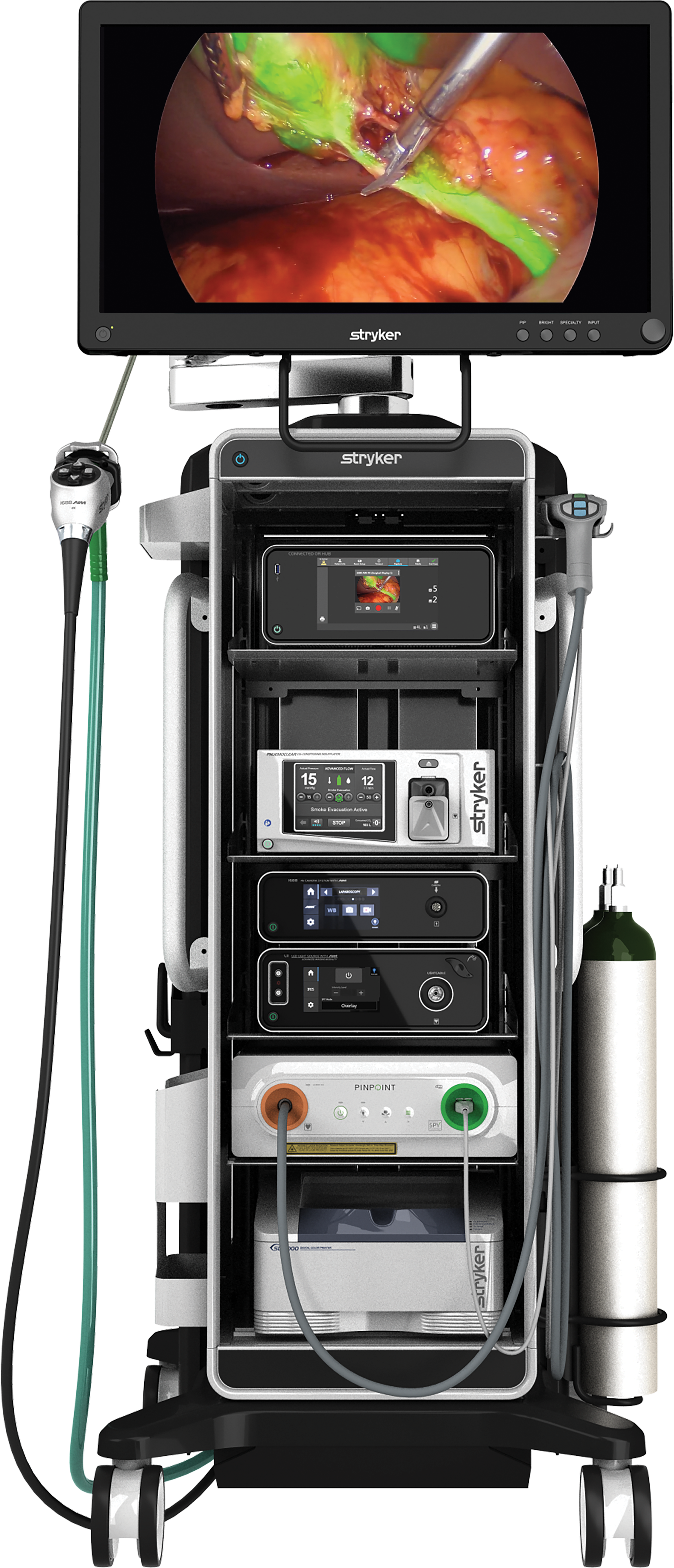 Stryker's brand new 1688 AIM 4K Platform is the first system with fluorescence imaging designed into the 4K platform. Everything is managed by the Connected OR Hub, giving you seamless connectivity to images, data, and specialists you need.
See in greater detail than ever with superior image clarity, more accurate color reproduction, and enhanced light quality. And with 4K Fluorescence, we've taken visualization beyond the limits of any previous technology.

Stryker | 1588 AIM Camera System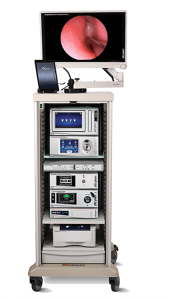 The 1588 AIM platform is designed to help improve patient outcomes by enabling surgeons to distinguish, safeguard and document critical anatomy. Its multiple imaging modalities enhance visualization across an array of minimally invasive and open surgical procedures.
Advanced Imaging Modalities (AIM)
Dynamic Range Enhancement (DRE): Creates a brighter image in dark and posterior compartments by up to 150%
Desaturation (Desat): Reduces intense reds up to 66% in bloody surgical environments
Infra-Red Illumination System (IRIS): Reduces the risk of ureteral damage via trans-illumination of ureters with infrared lighted fibres
Endoscopic Near Infrared Visualisation (ENV): Provides an enhanced visual assessment of blood flow, tissue perfusion, and biliary ducts using fluorescent light
Clarity: Real-time image enhancement to help surgeons see through smoke and sub-optimal conditions by improving image quality up to 48%

XION | EndoSTROBE PL Spectar Camera System
Application: ENT (Clinic), Swallowing, Speech & Voice
The Spectar camera platform has been designed to operate all current and future camera heads as well as rigid and flexible video endoscopes. The XION Spectar has been prepared both for native sensor resolutions up to 4K (4 x HD) as well as for demanding 3D endoscopic applications. Based on decades of experience in endoscopy, this concept offers completely new possibilities, while maintaining the now familiar ease of handling.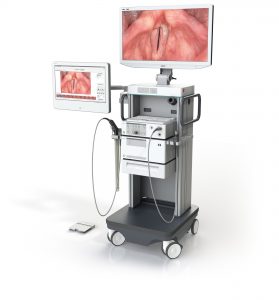 EndoSTROBE PL Spectar Camera
4K, 3D, Full HD native resolutions
HD and/or paediatric videoscope with integrated LED & microphone for consistent examinations
Compatible with Electroglottography (EGG) electrodes
Camera processor with integrated LED Light Source
Wired or wireless footswitch with programmable functions
Integrated into a full-sized tower or a rolling rack for smaller footprint and mobility
Professional Image Enhancement Technology (PIET)
PIET Lumino: For homogeneously-illuminated images
PIET Chromo: Intensified colour contrast and sharper details
PIET Spectro: Better differentiation of tissue structures via a shift in colour spectrum
Xion PL Spectar Camera Brochure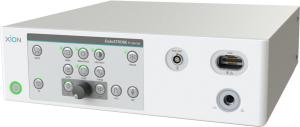 2. Matrix DS Data Station
Organisation and archive of Endoscopy records per Patient per Visit
DiVAS Stroboscopy, Swallowing & Voice Analysis modules available
Customisable Reports to suit every clinic's need
1TB of hard disk space
Xion Matrix E Spectar Brochure

Ecleris | Everlux LED + Procam Camera System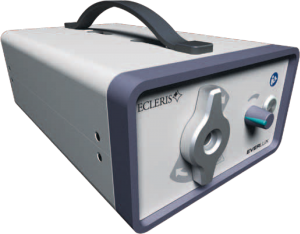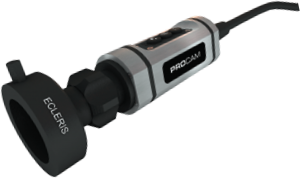 Ecleris Procam Camera provides affordable Standard and High Definition camera for Clinic use. Controls on Procam camera head for white balance, anti-moiré, windows. Both standard and zoom C-mount couplers available. Compact and ergonomic design. 

Ikegami | Medical-Grade Full HD Monitors, Video cameras
Choose from a large range of high quality monitors and video cameras from 3D, 4K, to Full HD.
Monitors
High brightness LED backlight and wide viewing angle
Automatic optimisation of black levels and contrast
Improved reproduction of difficult areas via control of chromaticity, luminance, edge enhancement
Variety of display modes including Mirror image, Side-by-Side and Picture-in-Picture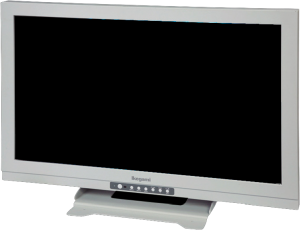 Video cameras
1-chip or 3-chip CCD Full HD CMOS cameras
Smallest and lightest in the world (1-chip)
Perfect for use with Microscopes
Also available: 4K cameras
Endoscopes

Henke-Sass, Wolf | Sinuscopes, Laryngoscopes, Otoscopes, Nasopharyngoscopes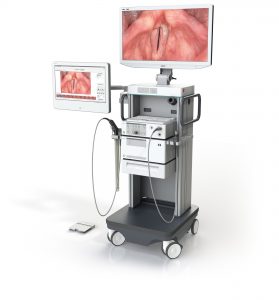 HSW is the world's leading OEM manufacturer for rigid endoscopes. Its High-definition (HD) endoscopes prepare you for the future, providing full HD performance even when used with future generations of HD video systems. They are fully laser-welded for exceptional autoclavable performance, and have ultra-high durability due to their unique triple-tube design and scratch-resistant sapphire lens. With enhanced resolution, high color rendering, and less distortion, the HSW HD endoscopes – from ENT endoscopes to Arthroscopes and Laparoscopes – are simply the best in their price range.

Ecleris | Sinuscopes, Laryngoscopes, Otoscopes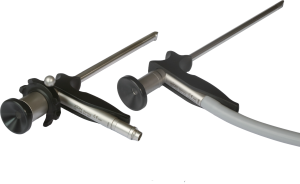 Exclusive design and excellent quality at a remarkable cost – this has been Ecleris' innovation value since 2001. Its Sinuscopes, Otoscopes, and Laryngoscopes have outstanding image quality and luminosity, and offer the best value proposition for Clinics. Adaptors for connection to Storz, Olympus, Wolf, and ACMI light cables ensure that customers never have to worry about compatibility issues.

XION | Laryngoscopes, Video Laryngoscopes, Nasopharyngoscopes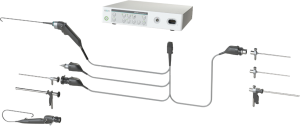 Xion Laryngoscopes are robust, long-lasting and optimal to handle, with brilliant imaging. With high light sensitivity, stroboscopy images turn out bright and clear. Large depth of field also eliminates lavish re-focussing. And with the Video Nasopharyngoscopes integrated with LED and microphone, Xion offers a one-cable solution for doctors worldwide.
Xion Swallowing Diagnostics Brochure

Endoscopy Accessories
Complete your Endoscopy systems with the following accessories: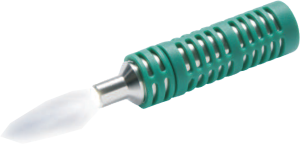 Light cables
Autoclavable; Specific models for Halogen, Xenon & LED light sources
From 1.8m to 5.0m in length, and 3.5mm to 4.8mm in diameter
Adapters available for all brands of light sources and endoscopes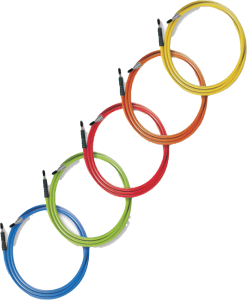 Portable Light sources
LED Handle "Power": 150,000 lux with green heat protection, and rechargeable battery for 4 hours of use
LED illumination "Helios IV": 500,000 lux, and li-ion battery for 8 hours of use
Adapters available for all brands of endoscopes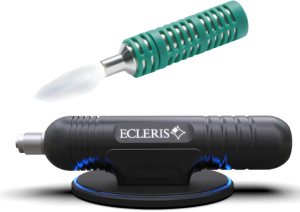 Sony | Medical-Grade Video Printers & Recorders
High resolution Dye Sublimation Printing with lamination
HDTV signal support – 1080i and 720p
Records 720p HD videos using MPEG4 and AVC-HD
USB and network recording capabilities
Simultaneously record to internal hard drive (500GB) and either a USB or DVD