The Spatz3 Intragastric Balloon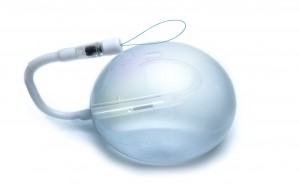 The implantation of Intragastric balloons has gained popularity worldwide as a safe, non-surgical method to kick-start weight loss and regain a healthy lifestyle. A saline-filled balloon resting within the stomach cavity decreases appetite by occupying a portion of the stomach volume. In addition, the stomach empties more slowly, keeping the patient full for a longer period of time.
The Spatz3 balloon is a unique, high-quality injection molded balloon that is unlike any other balloon. It is authorized to remain in the stomach for 1 year, compared to 6 months for other gastric balloons, giving the patient more time to make changes to their eating habits and lifestyle. On top of that, the Spatz3 balloon is adjustable in volume, allowing for repeated bouts of weight loss each time an adjustment is made. Standard gastric balloons lose their effectiveness once the body acclimatizes to the balloon.
When used in conjunction with a proper diet, exercise, and behavior modification programme, the Spatz3 adjustable balloon yields results far greater than any other balloon. Average weight losses of 17-24kg have been reported.
Media Download Link The Spatz3 Patient Brochure
Spatz3 Gastric Balloon – A Non-Surgical Approach to Weight Loss
By Peggy Ng. Clinical Application Specialist Easmed
As weight loss procedures becomes more and more openly discussed, read more…