Directors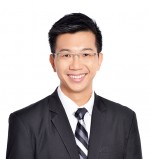 Ervin Kua
Managing Director
 
Ervin Kua is the founder of Easmed group of companies. He started the company in 2006 with the belief that the key foundation of the company is on grooming committed and capable employees, inviting them to build the company to advance healthcare. He puts heavy emphasis on establishing the company as the partner of choice for medical professionals and patients in raising the standard of care. This is evident in the innovative and minimally invasive technologies that Ervin has sourced and added to the portfolio over the years.
 
Ervin has been working with the medical community for over 20 years in various capacities at pharmaceutical and medical device companies. In 2005, Ervin was part of the venture capitalist team, Restore Medical in Asia to launch Pillar Implant for the treatment of snoring and Sleep Apnea. Though with only a few members in the company and only 1 single product, there was aggressive marketing across the SEA region to increase awareness for treatment of snoring and sleep apnea. The product was subsequently sold to Medtronic and Easmed was formed. Under Easmed, more products were introduced into the pipeline to provide a full solution for sleep medicine – from diagnostic to treatment options. Apart from sleep medicine solution, one of the significant products that propelled Easmed's reputation in the ENT field was introducing Balloon Sinuplasty, a minimally invasive approach to Functional Endoscopic Sinus Surgery. Although Easmed is a distributor company, Ervin believes the business model is to introduce innovative products and regularly provide continuous and advanced medical updates to enhance physician and patients experience, hence Easmed actively organizes and participates in workshops, conferences and exhibitions
 
Ervin has led Easmed through challenging times and achieved significant growth. Under his leadership, Easmed has grown in sales from $500k to $10 million and expanded the number of employees from 5 to 150 regionally.
 
He has also successfully spin off an industrial arm, Viscoy Pte Ltd of the Visualisation business.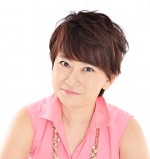 Brenda Liao
General Manager, Easmed Asia
Director, Malaysia
 
Brenda oversees the operation of Easmed in the Asia region, with a primary focus on people development as well as ensuring regulatory compliance and continuous improvement for customer service standards across all Easmed offices. As Director for Malaysia, she also oversees operations and sales.
 
Prior to joining Easmed, Brenda held Sales Manager, Product Manager and Business Manager positions for Malaysia and Singapore over a 10-year period for a pharmaceutical multinational. Over the course of her career, she has marketed campaigns for Clarityne & Clarinase in Singapore, raising public awareness for allergy and rhinitis management; launched a new antihistamine to the doctor sector in Malaysia and Singapore; marketed a steroid nasal spray, bringing it to the no.1 sales position; and managed a cholesterol drug joint venture launch in Singapore. Having sold generic drugs against original drugs, she has a keen understanding of the complex strategy needed for market segmentation.
 
Very much a people person, Brenda enjoys talking to patients and explaining how Easmed products can help them. Her goal is to have every patient benefit from sleep therapy. She is also involved in training and developing her team, and is fuelled and energised by those willing to learn and work hard.
 
Brenda is motivated by challenges and proactively looks for new ways of doing things, challenging the norm and adopting change. This made her the ideal person to oversee the smooth operations across the Easmed offices.
 
Despite her hectic travelling schedule for work, Brenda ensures that she spends quality time with her family and close friends. For leisure, she enjoys scuba diving and travelling to experience different cultures.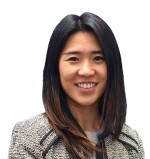 Yvonne Loo
Country Director, Singapore
Regional Sales and Marketing Director
 
Yvonne is responsible for the expansion of Easmed and ensuring a strong succession plan is in place for the smooth continuation of the business. Her main focus is on increasing public awareness of disease and treatment, as well as enhancing customer experience in a changing healthcare landscape, which is achieved through employee and customer engagement.
 
Following her graduation in 2001, Yvonne took a position as a part-time Biology teacher before moving on to an internship as a Food Technologist with McCormick Ingredients Southeast Asia Pte Ltd. Her first full-time position was with a local spice manufacturer in 2005, where she was responsible for revamping the manufacturing plant to achieve ISO and HACCP certification. She found that she loved the autonomy and the trust given to her to plan and execute projects to improve the company's operations. Yvonne went on to work in adult nutrition with Nestle Health Science in 2007 before joining Orbus Neich, a Cardiology medical device company.
 
However, it was when she joined Easmed as a Product Specialist in 2010 that Yvonne really found her calling. She had a passion for providing sleep apnea awareness due to her mother having suffered 20 years of cardiac and sleep problems before being diagnosed as an apnea patient. Yvonne feels it is Easmed's corporate responsibility to inform the public about snoring and its potential damage to the body if apnea episodes are involved.
 
Inspired by her father, an entrepreneur who now owns a steel fabrication company, Yvonne knows that success in life is dependent on having the willingness to learn and the courage to pursue your goals. She views mentorship as key to securing the company's future growth, and nurtures her team to add value by solving problems for customers.
 
In her "me" time, Yvonne has a passion for painting and has held an exhibition of her work to raise funds for the Alzheimer's Disease Association (ADA) – a charity very close to her heart as she has personally been through the emotional stress of watching her grandmother's condition deteriorate. She keeps active through badminton and has recently found an interest in playing golf.
 
Yvonne holds a degree in Food Science and Technology from the National University of Singapore.