WatchPAT™ ONE | Fully Disposable. Fully Reliable.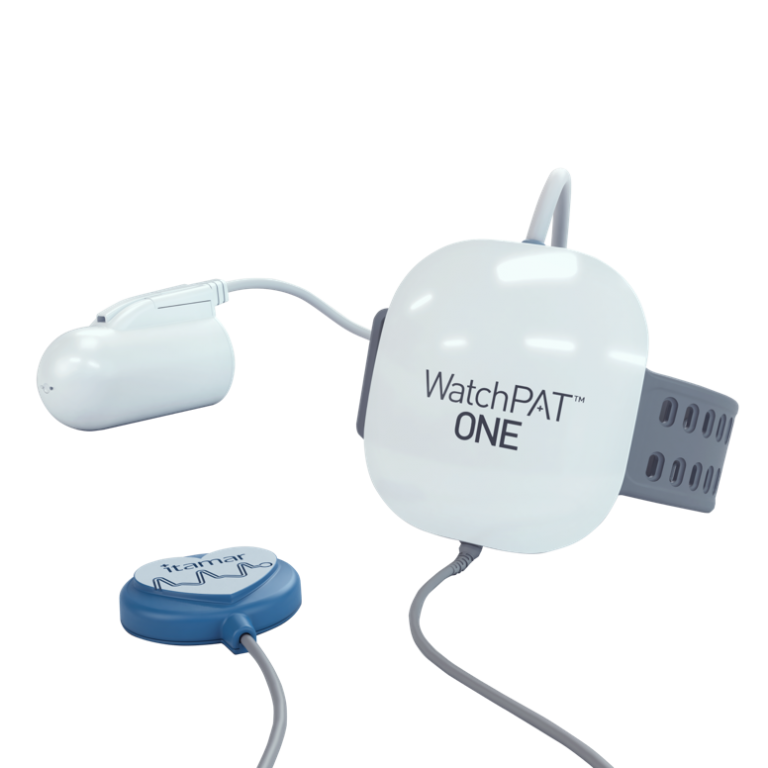 "[WatchPAT™ ONE] is a viable alternative to PSG for confirmation of clinically suspected sleep apnea."
– Yalamanchali et al, JAMA Otolaryngol Head Neck Surg1
This technology lets you take your sleep study test in the comfort of your home, allowing you to be more relaxed and comfortable.
It delivers these comprehensive analyses of key respiratory indices:
AHI

RDI

ODI

Central Apnea Hypopnea Index

% Sleep time with Cheyne-Stokes Respiration
Interested in ordering a WatchPAT™ home sleep study? Contact us at customer@easmed.com to enquire about it today.
Complete the form below for more information!
References: 1. Yalamanchali S, Farajian V, Hamilton C, Pott TR, Samuelson CG, Friedman M. Diagnosis of obstructive sleep apnea by peripheral arterial tonometry: meta-analysis. JAMA Otolaryngol Head Neck Surg. 2013;139(12):1343-1350. doi:10.1001/jamaoto.2013.5338. 2. Kapur VK, Auckley DH, Chowdhuri S, et al. Clinical practice guideline for diagnostic testing for adult obstructive sleep apnea: an American Academy of Sleep Medicine clinical practice guideline. J Clin Sleep Med. 2017;13(3):479-504.