ICG Camera Systems

Stryker | 1688 AIM Camera System

1688 4K Camera

Stryker's brand new 1688 AIM 4K Platform is the first system with fluorescence imaging designed into the 4K platform. Everything is managed by the Connected OR Hub, giving you seamless connectivity to images, data, and specialists you need.

See in greater detail than ever with superior image clarity, more accurate color reproduction, and enhanced light quality. And with 4K Fluorescence, we've taken visualization beyond the limits of any previous technology.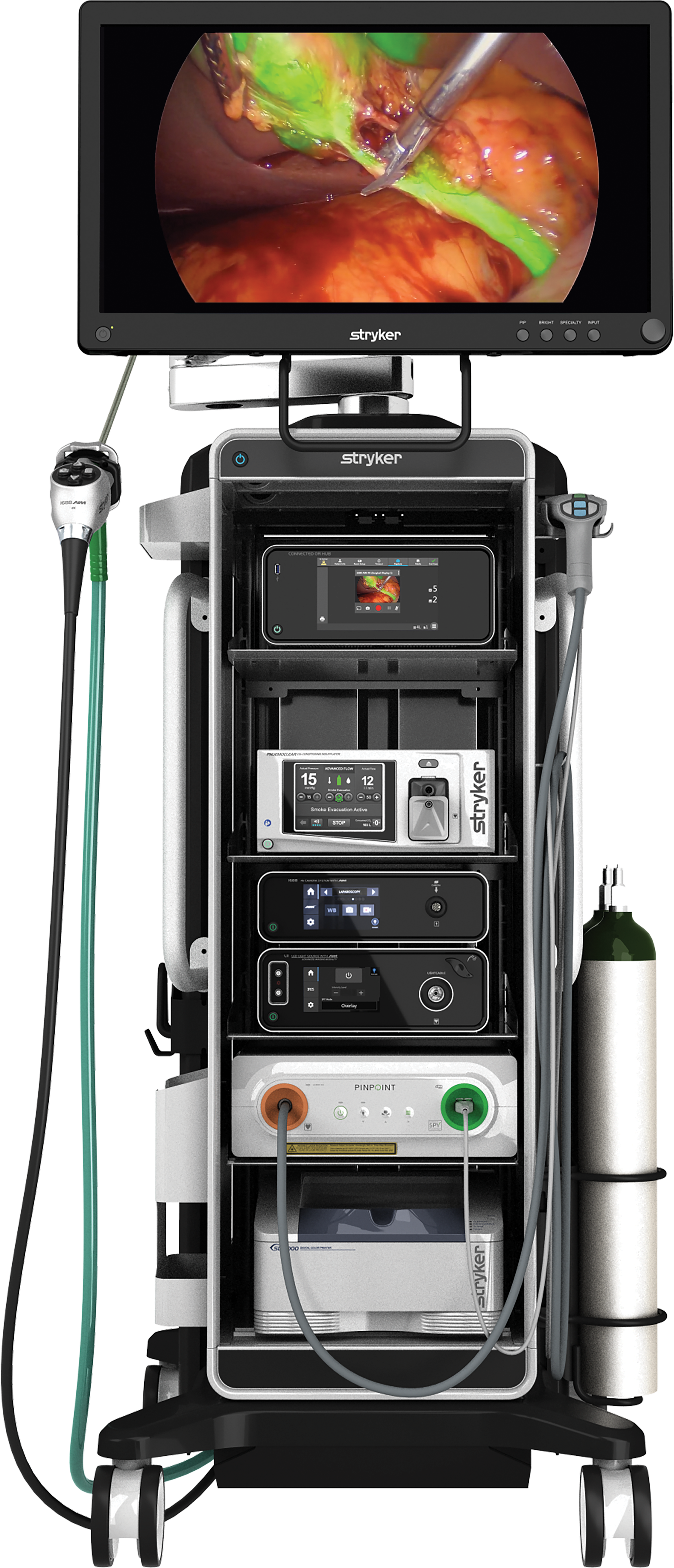 Only the Stryker 1688 AIM 4K Platform brings together real-time imaging of anatomy, automated light control and smart insufflation with heating, humidification and smoke evacuation all in one system for a seamless workflow. Couple that with the SPY-PHI for open fluorescence imaging, and we have the most versatile system on the market.
Stryker 1688 AIM Camera System Brochure
Stryker | 1588 AIM Camera System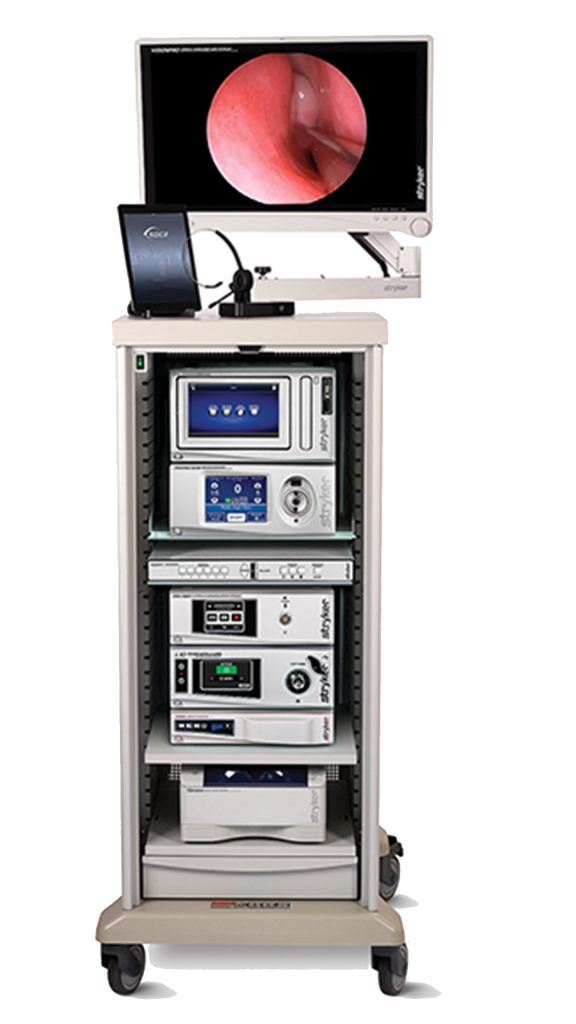 1588 AIM + SPY Fluorescence technology is designed for brilliant visualization across multiple specialties.

Imaging Modalities:
Stryker's visualization platforms deliver next level visualization for both minimally invasive [1588 AIM] and open [SPY- PHI, SPY Elite] surgery. The platforms distinct modalities enhance the surgeon's ability to distinguish anatomy in both the hospital and ASC environment. The platforms are inclusive of 1588 AIM, PINPOINT, SPY Elite, and SPY-PHI.

The SPY Portable Handheld Imager (SPY-PHI) utilizes SPY Fluorescence Imaging Technology, and allows surgeons to visualize blood flow in vessels and related tissue perfusion during plastic, microsurgical, reconstructive and gastrointestinal procedures. SPY-PHI's modalties include: white light, SPY Fluorescence Mode, Overlay Fluorescence Mode and Color-Segmented Fluorescence Mode.
Stryker 1588 AIM Camera System Brochure