Thoracic Navigation
Veran SPiN Thoracic Navigation System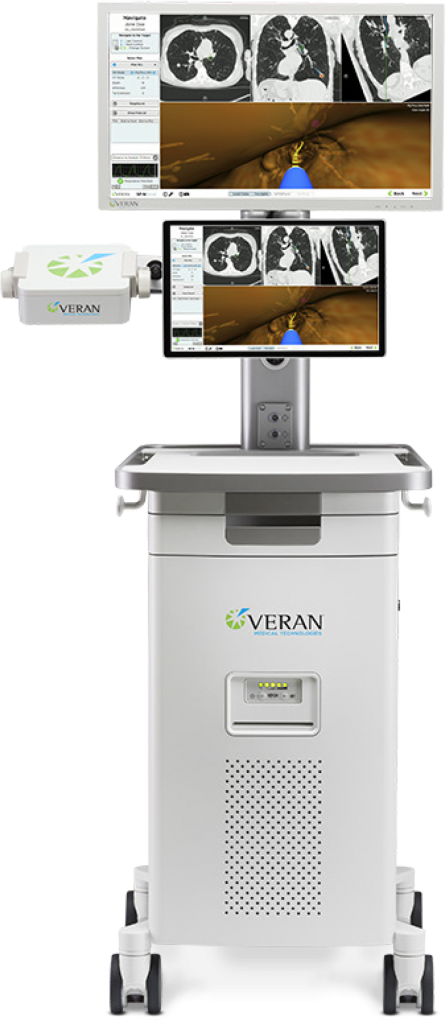 Introducing the SPiN Thoracic Navigation System™ from Veran – a revolutionary platform that gives you greater control over bronchoscopic yields, so you can speed time to diagnosis and get the answers you need. The SPiN System™ is the only electromagnetic navigation system that features an exceptional 3D map based on our Inspiration/Expiration CT Scan Protocol, the flexibility to seamlessly transition from navigated bronchoscopy to navigated TTNA in one procedure, Respiratory Gating technology to track moving nodules, and Always-On Tip Tracked® electromagnetic instrumentation that gives you unprecedented access, visualization and control – never sample blind.

In a single procedure, the SPiN System™ can be optimized for a variety of interventions: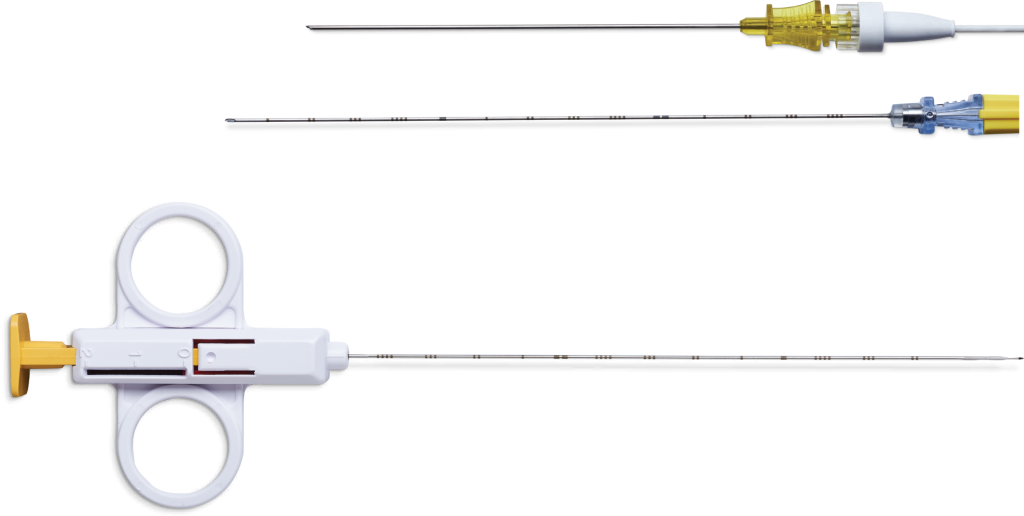 Navigated Bronchoscopy
Successful diagnostic bronchoscopy requires exceptional planning and navigation technology. The SPiN System™ uses a dynamic 3D road map and Respiratory Gating technologies to guide your path to the target—even as it moves. Inhale. Exhale. Bullseye.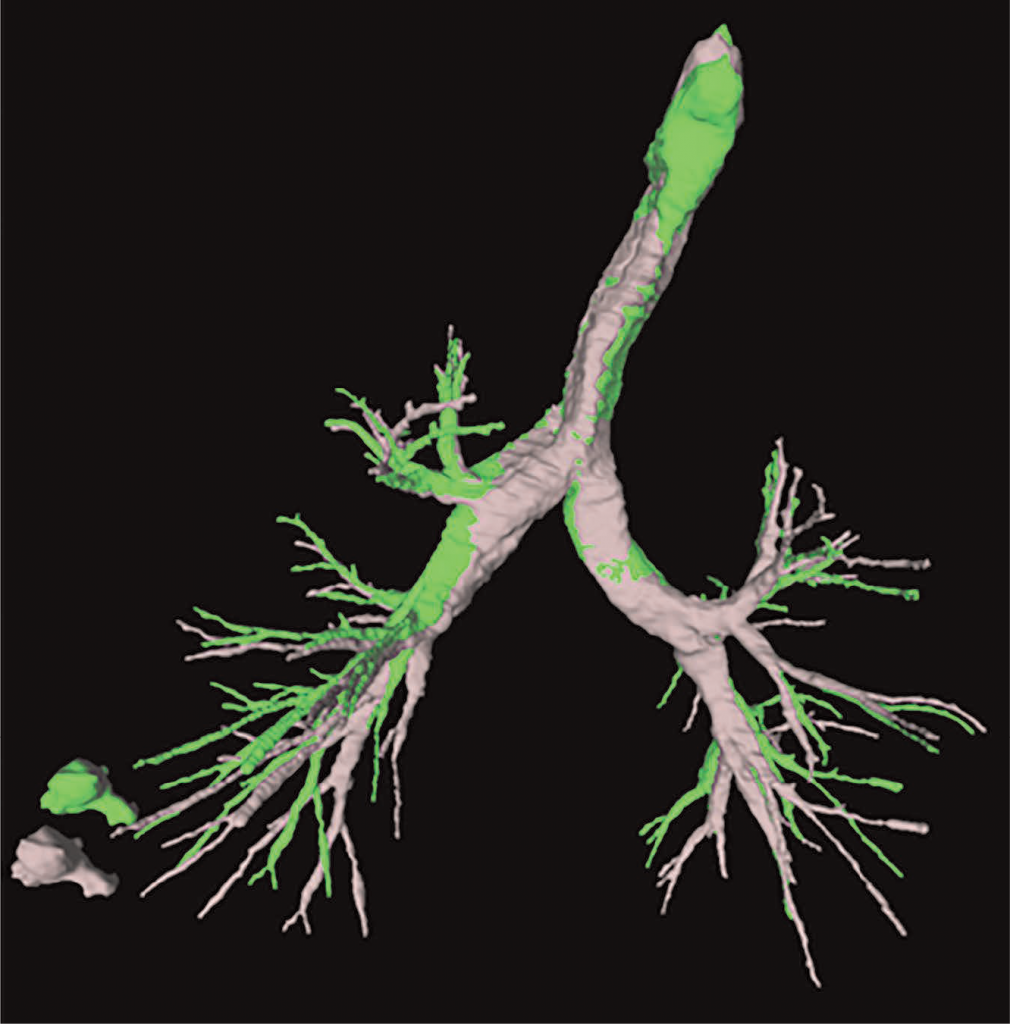 Navigated TTNA: SPiN Perc™
By transcending current procedural limitations of bronchoscopy, SPiN Perc™ helps you speed time to diagnosis and get the answers you need. SPiN Perc™ empowers you to choose your approach, and reach challenging targets—like the 40% of peripheral lung nodules that lie outside the airway — percutaneously.

Localisation (for surgical resection)
Dye injections and hook wires can be integral to guiding successful treatment. By enabling an endobronchial and percutaneous approach in the same procedure, the SPiN System™ gives you the flexibility you need to switch your strategy and accurately localize targets—even when no bronchus sign is present.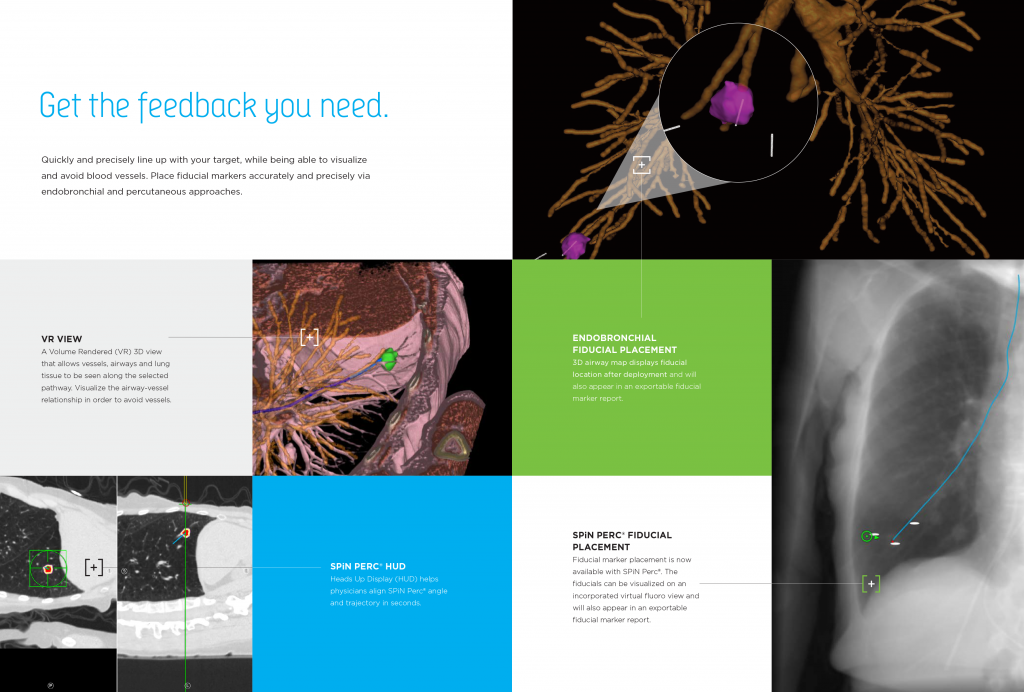 Fiducial Market Placement
Accurate fiducial placement has been a significant bronchoscopic challenge—until now. The SPiN System's™ advanced navigation technology empowers you to locate and flag targets like never before. Unparalleled visibility, paired with the ability to approach endobronchially or percutaneously, make precise fiducial placement possible—and ensure interventions, like therapy delivery, hit the mark.

The SPiN System™ addresses unmet customer needs that contribute to poor diagnostic yields.
Veran SPiN System Localization Brochure