Henke-Sass, Wolf (HSW) Flexible Fibrescopes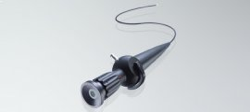 With its innovations, HSW has set and influenced standards in medical endoscopy worldwide since 1921. Outstanding optical quality with brilliant detail definition even at the edges, combined with a high depth of focus and natural color rendering – the HSW flexible fiberscope is among the best in its class. Use of a standard light cable de-clutters the examination room, at the same time allowing for connection to a handheld light source for extreme portability.
ORL Vision ENT Videoscopes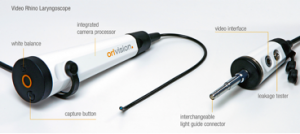 Chip-on-tip cameras are here to stay, and ORL Vision's new generation ENT videoscopes with integrated camera processor have possibly the most innovative design in video endoscopy. These plug-and-play systems, compatible with any brand of light sources, allow for a user-friendly and convenient setup in Clinics. When combined with the latest ORL VU monitor that on top of having an integrated light source, is also capable of recording, they offer the most portable and versatile solution for on-the-go endoscopy.

These videoscopes have been confirmed by users around the world to have an optimal balance of optics, illumination, and electronics, resulting in very clear images for precise diagnosis.